AL EAST: Rays
Yes, I have officially been on the Rays bandwagon now for the past three months and I am loving every second of it. Even though they have had a tough stretch as of late, look where they are in the standings today? First place. Even without Longoria, Crawford, Percival, and most recently Upton; the Rays have found a way to compete in the loaded AL East. If their pitching holds up down the stretch, the Rays will win their first division crown ever. The Rays are playing the Red Sox for the final time tonight, so lets go Rays!
AL CENTRAL: White Sox
Everything in my mind is telling me that the Twins will pull this off. They have great starting pitching and a surprisingly good offense, but outside of Joe Nathan, their bullpen is pretty terrible. It's not bordering on Mets terrible, but its bad. Not too mention that the White Sox have had more injuries than my fantasy team (which is sliding fast by the way). Some of which include: OF and MVP candidate Carlos Quentin, 1b Paul Konerko (who just returned yesterday), and 3b Joe Crede. The injury to Quentin is especially devastating to the White Sox, but they have still played well because of their rotation and relief pitching. More proof that it is all about the pitching folks.
AL WEST: Angels
I think that the Angels will....oh wait, they already clinched! Are you serious? Every other race in the AL is close except for this! Oh man...Well considering how bad the division is, I'm surprised that they didn't clinch sooner. Could you imagine if Oakland had played this poorly all season? We could have seen the Angels clinch in August. I'm serious.
AL WILD CARD: Red Sox
No question about this one as the Sox are up seven games with only eleven left to play. As much as I would love to see the Sox choke their seven game lead away, I have come to the understanding that these are the Red Sox and not the New York Mets. The Red Sox don't do that kind of stuff anymore.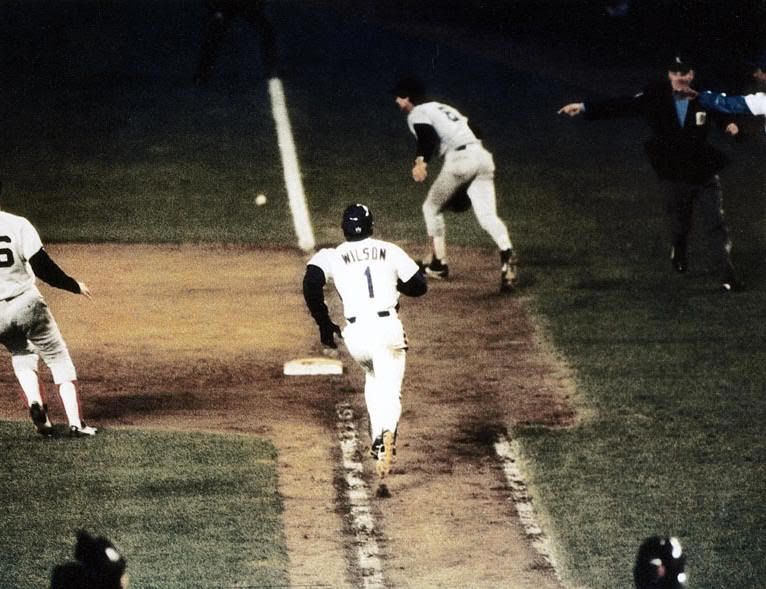 And in case you were wondering, yes I am a depressed Mets fan this morning. Only Bill Buckner can cheer me up right now.